Presbyopia eye drop review
Safety and efficacy of AGN-190584 (Vuity drops) in individuals with presbyopia – the GEMINI 1 phase 3 randomised clinical trial
Waring IV G et al
JAMA Ophthalmol. 2022 Apr; 140(4): 363–371
Review: This phase 3 randomised clinical trial evaluates the safety and efficacy of AGN-190584 (Vuity, Allergan), an optimised topical formulation of pilocarpine hydrochloride 1.25%, designed for managing presbyopia and enhanced with a proprietary vehicle.
This vehicle-controlled, participant- and investigator-masked study, GEMINI 1, enrolled 323 individuals with presbyopia, aged 40-55 years.
The proportion of participants with improvement of three or more lines in mesopic, high-contrast, binocular distance-corrected near visual acuity (DCNVA) at hours three and six on day 30 were the primary and key secondary efficacy end points, respectively.
Efficacy: On day 30, hour three, only 30.7% of participants in the treatment group (and 8.1% of vehicle group) achieved an improvement of three or more lines in mesopic DCNVA. At hour six, those figures rose to 18.4% and 8.8%, respectively.
Safety: Headache was the most frequently reported adverse effect (14.1% treatment, 9.4% vehicle). No reports of retinal detachment or other sight-threatening problems were recorded in this study.
Comment: Pharmacologic treatments for presbyopia (which affects 100% of the population, eventually) have the potential to be hugely impactful on the optometry industry, especially for 'early adopter' practices. Vuity is the first (of many other similar presbyopia eye drops in the pipeline) to be FDA-approved for the treatment of presbyopia symptoms and now widely used across the US.
Topical pilocarpine has long been associated with an increased risk of retinal detachment and the safety of these drops has been questioned after numerous literature reports of retinal detachments shortly after starting treatment. It is also interesting that almost 70% of patients in this study did not achieve the target three lines improvement in mesopic DCNVA.
Allergan confirmed it has applied to authorities in Australia and New Zealand and expects to have Vuity drops available on prescription (optometrists and medical doctors) in both countries soon. The imminent availability of Vuity drops, and the many other similar pharmacologic treatments for presbyopia in the approval pipeline, have the potential to drive many presbyopic patients to seek advice from an optometrist rather than resorting to the traditional over-the-counter hobby glasses.
Living with presbyopia: experiences from a virtual roundtable dialogue among impacted individuals and healthcare professionals
Brujic M et al
BMC Ophthalmology (2022) 22:204
Review: This publication reports from a moderated discussion among people with presbyopia and healthcare professionals specialising in eye health. Presbyopics strongly felt that it should not be seen as an inevitable effect of middle age but as something which may be treated medically. They felt reading glasses, bifocals and monovision lenses were a daily burden and did not fit with how they wanted to live their lives.
When discussing possible medical treatments, the option to use drops instead of glasses to improve sight appealed to the participants, particularly with an effect over many weeks or months. Convenience was the key benefit the participants would look for when considering a new treatment. Importantly, drops must not have undesirable effects such as burning.
The roundtable discussion showed the need for both healthcare professionals and those living with presbyopia to take the condition seriously with an action-orientated view towards better therapies in the future.
Comment: This is a timely reminder to optometrists and ophthalmologists how negatively patients regard the lifestyle limitations imposed by presbyopia. Empathetic and active discussion about lifestyle-sensitive treatment options for presbyopia is particularly important with the imminent availability of a whole new treatment modality (Vuity and other presbyopia eye drops).
A review of pharmacological presbyopia treatment
Grzybowski A et al
Asia Pac J Ophthalmol (Phila) 2020;9:226–233
Review: This is an easy-to-read yet comprehensive review of the science behind pharmacological presbyopia treatments both under investigation and expected to be FDA-approved soon, as well as pilocarpine 1.25% (Vuity) eye drops, which were FDA-approved in October 2021.
Comment: A revolutionary new non-invasive treatment approach for presbyopic patients is now available in the US and is expected to be available soon for New Zealand optometrists to prescribe. Those interested in preparing themselves by better understanding the science behind the 10-plus medications all vying to be the future in presbyopic management should find this review helpful.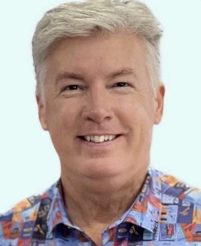 Dr Trevor Gray is a cataract and anterior segment specialist and founder of Re:Vision Laser & Cataract. He has a keen interest in patient-centric care and philanthropic community support.